STRATPLAN
SIMPLE
STRATEGIC PLANNING


SOFTWARE

Craft strategy | Create Tasks | Track Performance

– ZERO LEARNING CURVE –

See the power of StratPlan in 2 minutes

Watch Now
WHAT MAKES STRATPLAN
DIFFERENT
All growing businesses run into some fundamental problems. Lack of clear strategy, poor decision-making, no company objectives, zero accountability, zero task management & no monitoring.
The good news … StratPlan solves them. Try StratPlan free for 14 days
STRATEGY + CULTURE = SUCCESS
IMPROVE THE
SURVIVAL OF YOUR BUSINESS

WITH A CLEAR VISION + MISSION + VALUES AND COMPANY OBJECTIVES
Grab Your Telescope – We're Looking Into The Future
All businesses regardless of type and size must have a clear picture of where it is headed and know just how it is going to get there. With StratPlan, describe a Vision that charts your company's long-term direction, a Mission that describes your company's purpose, and a set of Values to guide the pursuit of your company's' Vision and Mission. We've made it possible to simply describe and evaluate your Company Objectives using a balanced scorecard approach.
"Where are we headed Captain?" "Where ever the seas take us…"
FEEL IN
CONTROL OF YOUR DESTINY

WITH A CLEARER UNDERSTANDING OF YOUR EXTERNAL BUSINESS EVIRONMENT
Grab Your Raincoat – We're Heading Into The Storm
No business is immune to the inevitable changing environment that it operates within. Most businesses fail because, it failed to understand the factors that are beyond its control. It is better knowing so that you can plan rather than remaining in the unknown and hoping for the best. StratPlan has a super range of industry best practice business tools such as PESTEL analysis, Competition Analysis, Factors Driving Change In Your Industry, Competitive Landscape, Competitor Analysis etc. to help you understand the external pressures facing your business. These are generally uncontrollable pressures that every business must know so that we can plan for the uncertainty. We've made it easy so that our logical approach enables simple interpretation of analysis.
GROW CONFIDENT
WITH A TRUER PICTURE OF YOUR INTERNAL BUSINESS ENVIRONMENT SITUATION
Put Your Torch Away – There's Light At The End Of The Tunnel
StratPlan's approach to strategically planning the success of your business empowers you to easily assess your internal business situation. Using industry best practice business tools such as Strengths, Weaknesses, Opportunities, and Threats (SWOT) analysis, and Critical Success Factors, you will be empowered to develop meaningful and realistic strategies that will not only ensure the survival of your business, but enable its growth and increase profits.
IMPROVE YOUR COMPANY CULTURE WITH A CLEAR
BUSINESS STRATEGY
AND ENGAGE YOUR TEAMS WITH
TASK MANAGER
Roll Up Your Sleeves – It's Time To Pave Your Road To Success
Over the past two decades and with the help of our Global Partner Network, StratPlan includes a database of thousands of business strategies. Select from StratPlan's extensive database of strategies to achieve your Company Objectives. You can select strategies from our extensive database or craft your own customised strategies. Every action, task or project should be aligned to your business strategy or strategic objectives – Use Task Manager for projects or tasks and set priorities for day-to-day team management.
"When staff know what to do and when to do it, they are much happier coming to work"
SLEEP
PEACEFULLY KNOWING THAT YOUR COMPANY

IS ON TRACK WITH TRANSPARENT MONITORING & TRACKING OF PERFORMANCE AGAINST YOUR STRATEGIC PLAN.
Put Your Torch Away – There's Light At The End Of The Tunnel
StratPlan provides easy tracking and monitoring so you can evaluate performance and initiate corrective adjustments to your strategy in light of actual experience, changing conditions, new ideas, and new opportunities.
"Strategy can only be successful when it is executed – you cannot set and forget"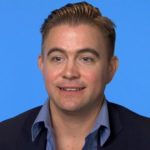 TEAM COLLABORATION HAS DEFINITELY IMPROVED.
"Using StratPlan not only gives my entire business direction, it's also a fun way to get the entire team involved. We make a day of it."
– Elouise Spencer, Assistant Manager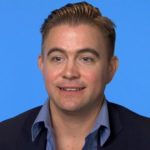 STRATPLAN MAKES US FEEL IN CONTROL
"With stratplan we have developed strategy in days. The monitoring dashboard is an excellent way to track our performance."
– Sean, Owner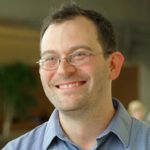 IT MAKES US ALL A LOT HAPPIER
"It is so easy to use and the logical way to develop our strategic plan is great."
– James, Owner
SEE WHAT OTHERS ARE SAYING
We asked our customers "How has StartPlan helped their business to grow & unlock its true potential?" Her's what they had to say.
MORE TESTIMONIALS
NEED A CONSULTANT EXPERIENCED IN STRATPLAN
"This section must show a snapshot of existing consultants"
FIND A CONSULTANT
SIGN UP FOR A 30 DAY FREE TRIAL
EXPERIENCE THE POWER
OF STRATPLAN IN YOUR BUSINESS