PARTNERS
LET'S GROW
SMALL BUSINESSES


TOGETHER

Become a Partner and turn your coaching and strategic planning expertise into products and services that help small businesses grow.

See how partnering can help your practice in 2 minutes

Watch Now
EXPLORE HOW
PARTNERING

CAN HELP YOUR PRACTICE THRIVE

You want to grow your consulting or caching business and provide exceptional services to your clients. We'll give you an unfair advantage with our small business planning software, advertising material and tools, training and support. Try Partnering free for 14 days…
GREAT SERVICE + GREAT BRAND = GREAT SUCCESS
OUR PARTNER PROGRAM.
Why Give Power To A Single Entity – Partners Own The Program
Like Bitcoin, GBC created the Partner Program to develop a network that can be owned and run by consultants and coaches of the world. The true power of the brand can only truly be developed and owned by Partners.
The Partner Program is a global framework that makes it simple and easy to develop the expertise and brand you need to impress your customers. The program also provides you with robust incentives to develop a profitable business practice around GBC. As a valued partner, you'll have access to a comprehensive collection of technical, sales and marketing resources to grow your customer base and service engagements. As part of the Partner Program, you will be rewarded with a range of benefits that you can tailor to your own practice goals. We've created it to make you even more successful – no matter what success means to you.
HOW IT
WORKS
.
It's Your Business – You're In Control
When you join our Partner Program, you will become an official Partner of GBC. Simply put, you can operate your practice either under GBC's brand or you can co-brand your practice. Either way, all the benefits of the Partner Program is available to you.
When you become a Partner, you will be given exclusive access to the Partner Portal. In the portal is where you'll find all the material and tools exclusively available to Partners. This includes access to StratPlan, our innovative business planning software. Once you're signed up, our friendly and professional team, will upload your practice details into our Consultants Directory and within 24 hours, your practice will be visible to thousands of potential new clients. You will be sent a series of onboarding emails and thereafter be kept informed of updated material and tools and have access to our 24/7 support service.
WHAT
EXACTLY DO I GET

AS A PARTNER.
Association with a professional brand.
Your practice will be listed in our Consultants Directory and will be visible to thousands of potential new clients.
Personalised on-boarding experience and 24/7 ongoing support.
Exclusive resell rights to our Simple Strategic Planning software. Generate significant income from reselling StratPlan to your clients.
69-page Partner Operating Manual to guide you, step-by-step, in operating your consulting business.
Tried-and-tested business model that explains your key customers, partners, advertising channels and more.
Marketing strategy and marketing plan to help you understand and target your potential clients.
Access to our custom built "Get Clients" tool help you advertise and attract new clients.
A Cost & Revenue model that will help you plan your goals and costs to deliver high profits.
Customisable A4 brochure to help you generate quality leads.
Customisable A5 pamphlets, newspaper and business directory ads to promote your business and generate leads.
Customisable business card templates, logos, social media kit, word clouds and more to nurture clients and act professionally.
Customisable presentations to assist you in converting leads to paying clients.
WHAT
HELP
DO I GET.
Partners have 24/7 support. Whether you have a question, a query, need technical support or just need someone to talk to, we are here for you. There are many ways to get support from GBC. Partners can send us an email, give us a call, submit a question or query on our Partner Community Page, contact us via Facebook, Twitter or LinkedIn.
We will also support you by advertising our Partner Network to business owners around the world, spread the word about consulting services and promote the importance of business planning. Need new customised advertising material such as brochures or flyers? Submit your request via email to our support team and if appropriate, we will design, create and upload new material to the partner portal. Need new clients? Use our exclusive "Get Clients" tool to advertise your listing to businesses within your locality.
Need help crafting strategy using StratPlan? Partners can access a suite of help videos in the partner portal and if more help is required, we will happily sit in or review your plans for your clients.
"The best things in life are free"
HOW
MUCH
DOES IT COST.
When you sign-up, the first 14 days is free. We are certain you will stay with us after your trial period ends. So, partnering will cost you just $29 per month thereafter or you can save about 15%, and pay $299 per year. Our cost structure is that simple. If you do not wish to continue after your trial period ends, simply cancel your subscription and you will not be charged a penny.
When you Partner with us, all revenue that you generate is 100% yours' to keep. There are no ongoing royalties, no hidden fees and definitely no additional cost to use the numerous tools exclusively available to Partners. You are in complete control, so if your circumstances change or just wish to cancel your partnership, simply cancel your payment subscription – no questions asked. There are no lock-in contracts and we promise never to increase our subscription fees…ever.
"There's no need to complicate things are simple"
HERE'S WHY WE SHOULD START
A BEAUTIFUL PARTNERSHIP.

Tried-and-tested business model.

Advertising material and marketing strategy & plan.

Lead targeting and lead murturing presentations.

69 page Partner Operating Manual.

Cost & Revenue structure that returns high profits.

Simple strategic planing software that includes task & project management.

Get listed in our consultant directory and be potential new clients.

Suite of online training & 24/7 ongoing Support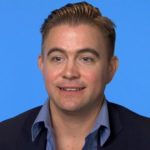 GREAT CUSTOMER SERVICE.
"I wanted to mention how great Karen has been. She has really assisted me in this process."
– Lynn Driver, The Skylight Group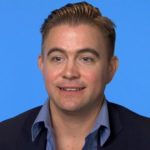 GREAT BRAND AND GREAT TOOLS.
"I always wanted my own consulting business but did not have a value proposition or the capital. With GBC's partner business opportunity, I now have a business model, tools and clients."
– Dean, Brilliant Consulting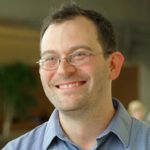 90% HAVE A BETTER CHANCE OF REACHING CLIENTS.
"Global Business Consultants Partner model gave us everything we needed to start our consulting business. It looks promising and clients are responding to our adverts."
– Allan Hanreck, Take3Plus
SEE WHAT OTHERS ARE SAYING
We asked our customers "How has StartPlan helped their business to grow & unlock its true potential?" Her's what they had to say.
MORE TESTIMONIALS
EXPERIENCE THE POWER OF
PARTNERING

FOR YOURSELF
SIGN UP FOR A 14 DAY FREE TRIAL